How Air Source Heat Pumps Work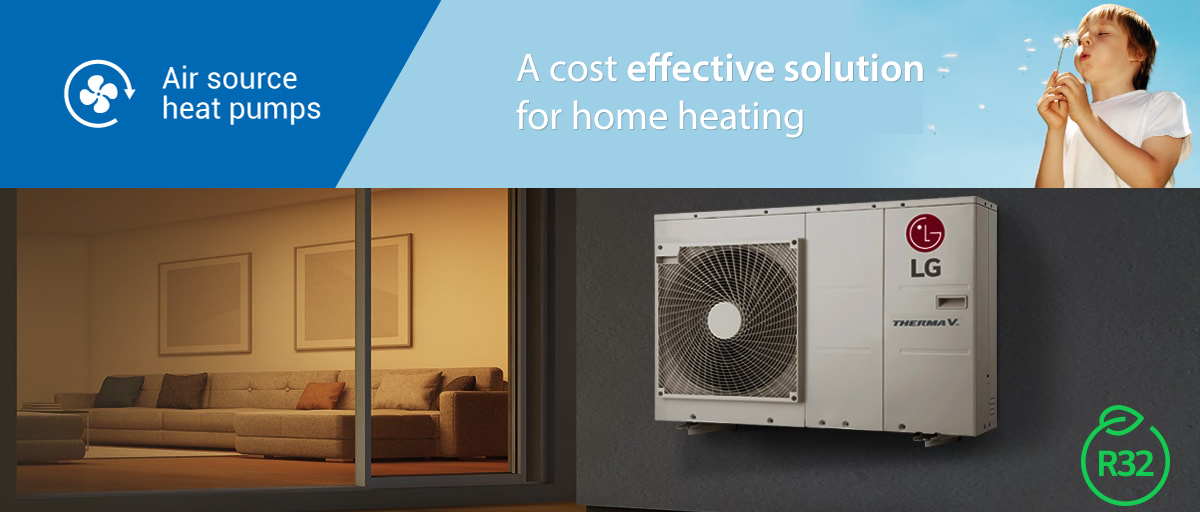 Air source heat pumps explained
Air source pumps serve as an alternative way to heat your home and could be the ideal solution if you want to generate your own heat and potentially save money on your energy bills. They absorb heat from the outside air and increase it to a higher temperature to warm your property. The pump runs on electricity, but it generates 2 to 4 times more heat than the electrical energy it uses. This means air source heat pumps are very energy efficient.
Heat pumps can save you more on your heating bills if you're replacing an electric, oil, LPG (liquefied petroleum gas) or coal system, rather than gas.
How air source heat pumps
work
MANY AIR SOURCE HEAT PUMPS ARE ELIGIBLE FOR PAYMENT THROUGH THE RENEWABLE HEAT INCENTIVE (RHI)
An air source heat pump is usually placed outdoors at the side or back of a property. It takes heat from the air and boosts it to a higher temperature using a heat pump. The pump then compresses the gas, which increases its temperature, and pumps it into your central heating system, where it transfers its heat to your radiators or underfloor heating (and hot water tank, if you have one). The pump needs electricity to run, but it uses less electrical energy than the heat it produces.
Look at the graphic for a visual representation of how air source heat pumps function.
Many air source heat pumps are eligible for payment through the Renewable Heat Incentive, a government scheme that provides payments to homeowners who generate their own heat.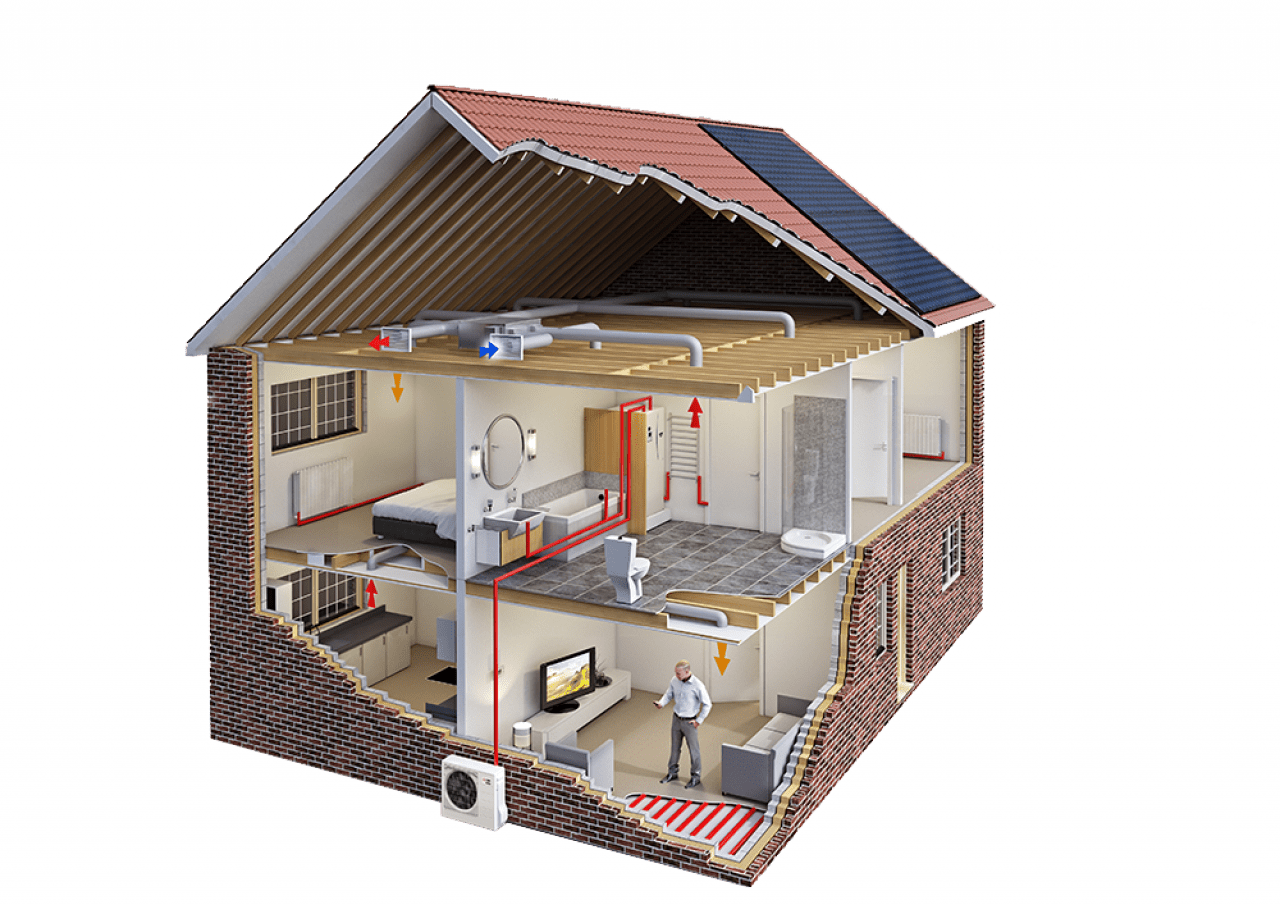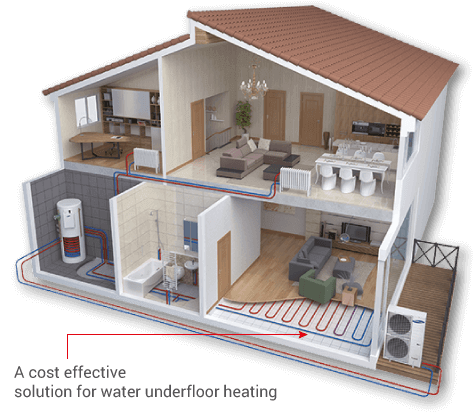 Air source heat pump
advantages
Efficiency: because they usually produce 3 to 4 times more heat than the electricity they consume to generate heat, air source heat pumps can reduce your energy bills and lower your carbon footprint.
Easy installation: installation of a air source heat pumps isn't difficult and you can choose where to place it outside your home. Most homes should be able to accommodate an air source heat pump. Installation often takes no more than a day.
No fuel storage: with an oil boiler, for instance, you have to have the oil delivered to your home and stored in a large tank so it does not run out. With an ASHP, you have a constant supply of air outside and electricity from the grid.
Low maintenance: once it's installed, your air source heat pump will work automatically; there's no need for you to mess around with controls. Air source heat pumps also have few moving parts, so hardly a chance of anything breaking.
Long lifespan: you can expect your heat pump to run for 20+ years.
Precision: the heat pump is controlled by a thermostat and timers, so you can set the temperature you want and when you want your heating to come on.
How much can an
air source heat pump save you?
An air source heating system can reduce your energy bills considerably if you currently have an old or inefficient boiler.
It costs around £750 per year to run a pump for a 3-bedroom semi-detached house, and £975 per year for a 4-bedroom detached house. The Energy Saving Trust estimates these annual savings from an air source heat pump for a 4-bedroom detached house in England, Scotland and Wales:
Savings
The EST also estimates annual RHI payments between £875 to £1,030 a year.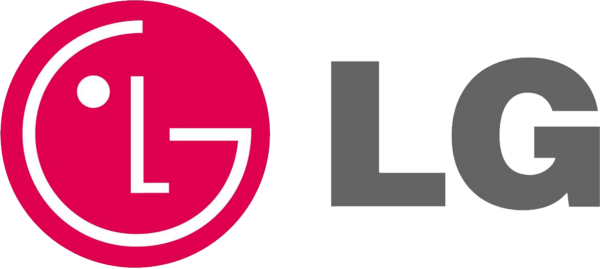 In order to qualify for the Renewable Heat Incentive (R.H.I) this product must be installed and commissioned by an MCS accredited installer.
The Warranty is upgraded from the standard 5 years to 7 if installed by an approved LG installation provider.
For details of suitable installers in your area, please contact us.