Description
Tiledeck is a low build up underfloor heating product manufactured from extruded polystyrene insulation (XPS) that enables tiles or vinyl to be laid with confidence on a firm tried and fully tested floor build up whether the floor make up is a solid slab, screed or a timber (suspended) deck.
The design incorporates a unique 'diffuser channel' increasing heat output and warm up times compared to simple routed channels.
It is designed to be used with tried and tested primers, adhesive and levelling compound from Tilemaster Adhesives Ltd.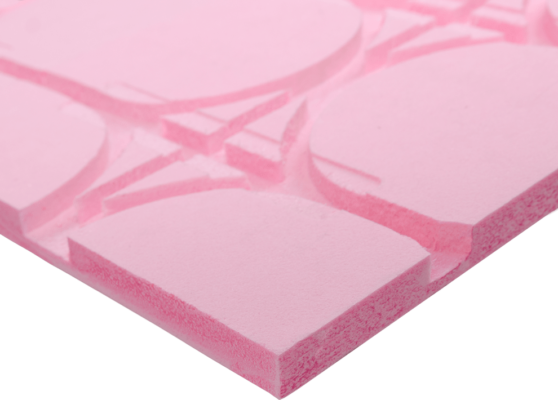 [divider width="100%"]
[row]
[col span="6″ span__sm="12″]
[ux_image id="16820″]
[/col]
[col span="6″ span__sm="12″]
[ux_image id="16817″]
[/col]
[/row]
[divider width="100%"]