Description
When it comes to installing FloFloor, the lightweight and manoeuvrable panels can be cut to size quickly and the 12mm pipe fix easily within the pre-perforated channels. The panels are also universal and multi-directional, meaning no separate loops and straights need to be laid.
Along with being lightweight, FloFloor also provides an extremely strong support for the floor deck. At 300kPa, the panels prevent the floor from sagging over time and protect the system from being damaged during installation.
The insulating panel helps to prevent downward heat losses whilst the aluminium foil layer helps to distribute the heat evenly and give the system a high heat output. The foil also replaces the need for separate spreader plates, considerably speeding up the installation. What's more, the perforated foil also displays the pipe channels to make it easy to see where to fit the pipe.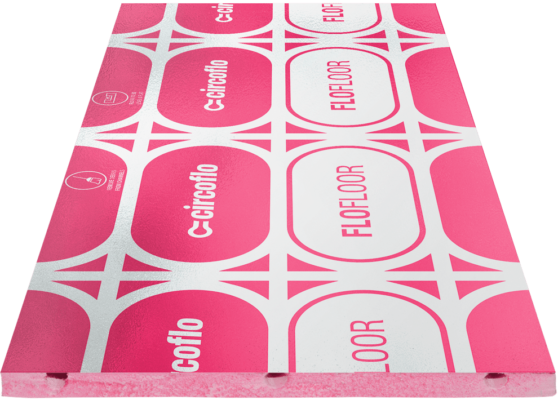 [divider width="100%"]
[row]
[col span="3″ span__sm="6″]
[ux_image id="16743″]
[/col]
[col span="3″ span__sm="6″]
[ux_image id="16744″]
[/col]
[col span="3″ span__sm="6″]
[ux_image id="16745″]
[/col]
[col span="3″ span__sm="6″]
[ux_image id="16737″]
[/col]
[/row]
[divider width="100%"]