Description
The ClipRail is designed so that pipe can only be installed at 133mm centres. This ensures the pipe is easy to lay in a serpentine pattern at the right centres without having to mark out the floor.
ClipRail is fixed to the insulation in the subfloor before the screed is laid over.
You will need approximately 3.75 ClipRails per m2. ClipRail is available in boxes of 30 (CFS-CPRL1010) and 210 (CFU-CPRL7010).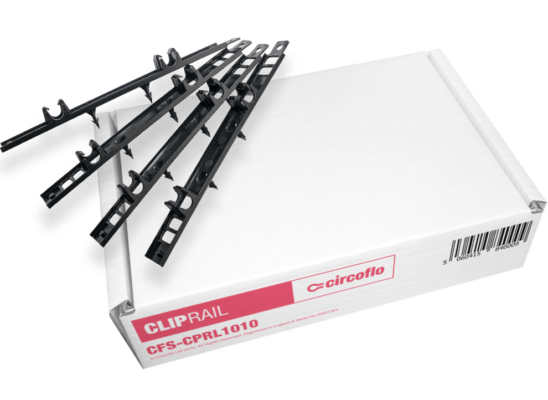 [divider width="100%"]
[row]
[col span="3″ span__sm="6″]
[ux_image id="16725″]
[/col]
[col span="3″ span__sm="6″]
[ux_image id="16726″]
[/col]
[col span="3″ span__sm="6″]
[ux_image id="16727″]
[/col]
[col span="3″ span__sm="6″]
[ux_image id="16728″]
[/col]
[/row]
[divider width="100%"]